Durham
Suppliers to Industry
Visit County Durham work with a number of Supplier Partner's who offer services which are directly relevant to tourism businesses.
Broom House Farm
Broom House Farm is an organic farm situated high above the Browney River Valley and overlooking Durham City. We breed our own Aberdeen Angus beef, lamb, mutton and Saddleback pork. The butchery displays in our farm shop showcase these products, properly hung and skilfully presented by our master...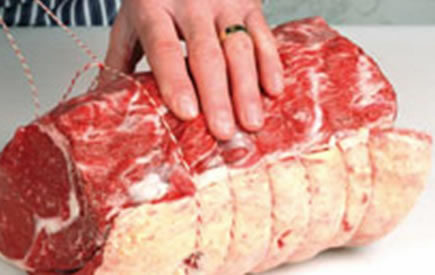 Castle Bank Butchers Stanhope
Jim Higginson opened his first shop at 3 Castle Bank, Tow Law, County Durham on Monday 4th September 1978 and in the years since has expanded the company to the six outlets that form Castle Bank Butchers today. We first branched out from our Tow Law outlet in the early 1980s to the picturesque...
George Bolam Foods Ltd
George Bolam Foods Ltd offer a wide rage of high quality meat sourced from local farms and markets, including beef, pork, lamb, chicken, turkey and more.
William Peat Butchers
Teesdale's oldest and finest butchers. Beef and lamb is locally produced supplemented by the best Yorkshire pork and poultry.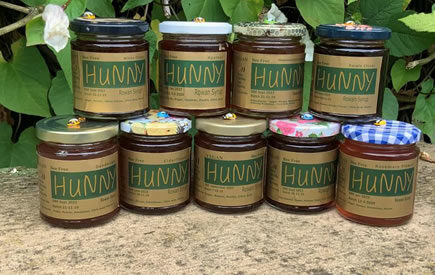 Dalton Moor Farm - Vegan Fruit Farm
Dalton Moor Farm is a 24 acre, multi-award winning, Vegan Fruit Farm in Dalton le Dale. We are passionate about working with Mother Nature to care for and develop our orchards, wild-flower meadows, hedgerows, wilding fields and more. We use our own generated solar and wind power and harvested...
RIP Gin & Markets at South Causey Inn
The gin revolution is here! Gin has certainly made a comeback and South Causey Inn has its own gin distillery with Our signature "Rip" Gin. Our history with gin shows our love of it but its rise in popularity is linked to our love of cocktails too. Gin is a great base for...
WL Distillery
WL Distillery is a North East based Gin Distillery, combining our passion for gin and the great outdoors by creating authentic tasting gins made with specially selected ingredients Our recently released First Edition Gin inspired by our distillers Grandads Garden has been crafted to take you on a...
The Durham Brewery Ltd
A small independent brewery in Bowburn, just outside Durham and Durham's oldest working brewery. We are masters of our craft and this can be tasted in every mouthful. Continually creating award winning beers since 1994, we never get tired of experimenting. Visit us at our onsite brewery shop and...
The Little Quaker Distillery
The Little Quaker Distillery has been a dream of owners Paul and Leanne Colman for the past two years. Born out of a desire to escape from the daily grind of the rat race and a mutual love all things gin. The Little Quaker Distillery is based in the centre of Darlington in the North […]
Durham Coffee
Ethically sourced speciality coffee with a local twist Durham Coffee is a small family run business and the journey from bean to cup is always a personal process. Having worked as a father-daughter team in the coffee industry for many years now we are proud to introduce you to our unique Durham...
Durham Distillery
Durham Distillery is a small-batch craft distillery based on the outskirts of historic and beautiful Durham City. Our aim is to create spirits of genuine integrity; produced by hand, using traditional methods, the highest quality ingredients and a true passion for our work. We make everything that...
The Tea Enthusiasts
The Tea Enthusiasts have a lot to offer business customers large or small. Our personalised hands-on approach to service means your orders will not only be competitively priced within the market but customised to meet your needs. Bring your drinks upmarket and on trend...
Weardale Cheese
Based in one of the old workshops at Harperley Prisoner of War Camp, Weardale Cheese occupies a truly unique location at the entrance to beautiful Weardale in County Durham. Sourcing milk from local farms, Weardale Cheese produces a range of hard and soft artisan cheeses selling at farmers markets...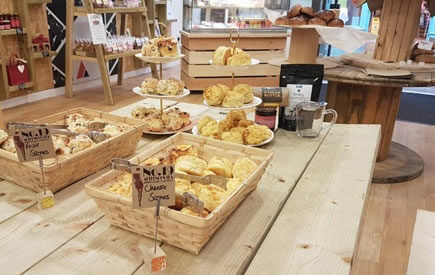 Discovering Durham
We are a collective of local producers from County Durham and surrounding areas. The store showcases fantastic locally made products, helping you to buy local and support your high street. We are proud to offer high quality, locally sourced and produced items from all over County Durham. Meet...
Teesdale Cheesemakers
Welcome to Durham! We are a husband and wife team Allison and Jonathan based in Teesdale who make multi-award winning cheeses with milk from a farm that has been in our family for five generations, so we know the milk quality is fantastic! We make seven soft cheeses: Teesdale Blue, White Hilton,...