Durham
Suppliers to Industry
Visit County Durham work with a number of Supplier Partner's who offer services which are directly relevant to tourism businesses.
Northern Star Tepees
We are a family run glamping and pop up accommodation business, established in 2016 manufacturing and designing our own canvas tepee bell tents. We specialise in helping you create magical weddings and events for your clients at your venue. The provision of glamping accommodation at your venue will...
Touch Stay
Touch Stay digital welcome books collate all the information guests need to enjoy their stay without the clutter of leaflets, print outs or binders. Easy to create and intuitive to use, tailor the design with your logo and colours, include text, photos, videos and links. Share it with guests...
The Canny Candy Gadgies
The Canny Candy Gadgies is a third generation, family, confectionery business on the heritage coast. We are a fast growing, light hearted brand with a product portfolio of the highest quality, hand crafted, value for money, artisan confectionery available. Our ranges include award winning fudges,...
Reed in Partnership
Reed in Partnership provides the Restart Scheme in County Durham. The Restart Scheme is a support service for long-term unemployed jobseekers. The service gives Universal Credit claimants who are out of work enhanced support to find jobs in their local area. Jobseekers who fit the eligibility...
Coghlans Artisan Bakery
Coghlans at Barningham's Artisan Bakery has been created within the old stable block and coach house at Barningham Park, a classic estate where the bakehouse and kitchen and hosts a range of artisan products from bread and chocolates and your daily essential needs. Coghlans handmade...
YorSafety Services
Based in Yorkshire, YorSafety Services is a local firm wanting to help small and medium size business with their health and safety management. It can be daunting to manage health and safety, and we look to remove the jargon, offer real-world practical advice, support to our clients, and help them...
Coghlans Catering
Coghlans legendary catering has been wowing audiences across the U.K for nearly 30 years from formal dinners and charity balls in central London, catering for large houses throughout Derbyshire and Yorkshire and even hosting house parties in Scotland. All Coghlans events are founded on simple...
Grape Software
Grape software is an innovative food technology company aiming to transform food hygiene inspections in the UK. Our software, Grape Prepare is a purpose built inspection readiness tool, designed to help food businesses prepare for inspections and achieve a high hygiene rating. The software enables...
Wellybix
WELLYBIX are healthy dog treats hand-made with LOVE in picturesque Teesdale (North East England) They are full of natural, wholesome goodness and packed with my own garden herbs. Unlike most commercial dog treats, all the ingredients are of human grade...
Balefire
Balefire makes mind-blowing Hot Sauces, gourmet Condiments, decadent Vinegars. We use pro-biotic fermentation techniques to create our exciting flavours. As a small, family run producer we are able to experiment with our sauces and vinegars marrying science and creativity to craft our unique...
Screaming Chimp Chilli Sauce
Screaming Chimp provide all natural, vegan friendly and naturally gluten free chilli sauces. Hit the website at screamingchimp.com to #keeponchimpin
Calder's Kitchen
Calder's Kitchen was formed by husband and wife team Andrew and Anne-Marie Calder in 2015. We started making Piccalilli in our family kitchen after discovering Andrew's late Granddad, Charlie's favourite family recipe and deciding to 'give it a go'. After quickly realising our classic, traditional...
The Travelling Bee Company
At The Travelling Bee Company, we care about honeybees and their well-being. All our colonies are homed in quality hives in beautiful locations all across the north east of England and Scotland, giving them the best opportunity to obtain the highest quality nectar and pollen to produce the finest...
Broom House Farm
Broom House Farm is an organic farm situated high above the Browney River Valley and overlooking Durham City. We breed our own Aberdeen Angus beef, lamb, mutton and Saddleback pork. The butchery displays in our farm shop showcase these products, properly hung and skilfully presented by our master...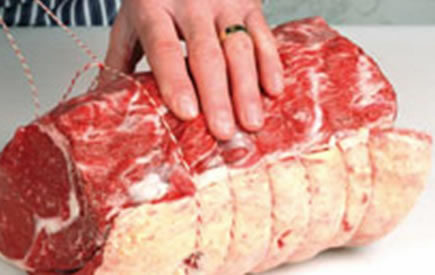 Castle Bank Butchers Stanhope
Jim Higginson opened his first shop at 3 Castle Bank, Tow Law, County Durham on Monday 4th September 1978 and in the years since has expanded the company to the six outlets that form Castle Bank Butchers today. We first branched out from our Tow Law outlet in the early 1980s to the picturesque...