Suppliers to Industry
Roam Local App
Our app is available in cities worldwide, giving you the ability to see all the nearest venues from your current location. Whether users are locals, frequent travellers, or stag & hen do's, we want to help the users in your city find you. Once venues sign up to ROAM App, extra perks become available to help market your venue that is affordable and will attract new customers.
Our app gives venues like yours, the ability to send push notifications direct to the phone of your followers, which could be used to tell them about new menus, product releases, events, deals or any discounts - you can use the business features of the Roam local app to entice new and existing customers with unbeatable experiences!
Once you've signed up to ROAM app, your venue will be able to enhance their contact details, images, menus, special offers and much more. This allows you to control how your customers see and find you.
Roam Local App - Claim your FREE App profile
Putting businesses into the pockets of their customers, claim your FREE App profile today and start sending your customers your latest news, offers, events or loyalty rewards you have available direct to their phones! Claim today completely free here
Read More

about Roam Local App - Claim your FREE App profile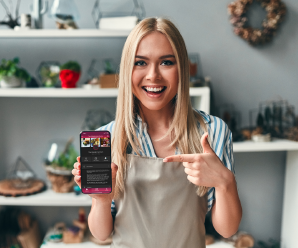 Roam Local App - 25% Discount for your first years subscription and a tree planted in your name
Our multi-sector marketing platform features everything from retail, entertainment and the arts, hospitality, tourism, heritage, culture and wellbeing - Reaching local consumers, business travellers and tourists alike - Roam Local's mission is to support your community turning high streets and local businesses into the driving force in creating multi functional community areas across County Durham. […]
Read More

about Roam Local App - 25% Discount for your first years subscription and a tree planted in your name