Who We Are
Meet the Directors
Visit County Durham has a board of directors drawn from the public and private sectors. The board meets six times a year.
Ivor Stolliday
(Chair) Ivor has held senior roles in television with ITV before spending 15 years as chief executive of the Dartington Hall Trust, a major arts and educational charity with visitor centre and conference facilities in Devon. He now holds various non-executive roles in the North East. Ivor has lived for many years in Barnard Castle with his wife Deborah Jenkins MBE DL.
---
Sandra Whitefield
Sandra runs the award-winning Low Urpeth Farm Bed and Breakfast. Low Urpeth Farm is one of the great success stories of the Durham visitor economy, leading the way in delivering innovation, excellence and high standards of sustainability for a small business.
---
Suzanne Duncan
Suzanne is Principal and Chief Executive Officer of East Durham College. She lives in Durham, having previously worked at the College as Assistant Principal from 2003 to 2007. Hartlepool-born Suzanne also worked for five and a half years in the role of Vice Principal at Sunderland College.
---
Ross Grieve
Ross, managing director of Seaham Hall, started his career at The Ritz London on the Management Trainee Scheme. Subsequent roles included Food and Beverage Manager at Dublin's Clarence Hotel, owned by U2, and Deputy General Manager at The Cotton House on the island of Mustique. Ross spent 10 years as Hotel Manager at the Chester Grosvenor before joining Seaham Hall.
---
Sally Dixon
Sally is an Assistant Director at Beamish Museum with over a decade of experience in arts and culture, leading on the management of Beamish's regional, UK and European partnership programmes; communications and marketing; fundraising; and driving earned income through group and venue sales. Sally is a trustee of the Durham-based participatory arts organisation The Forge.
---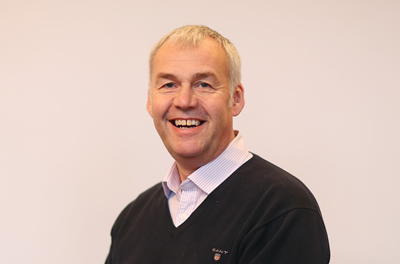 David Harker
David joined Durham County Cricket Club in 1991 and was appointed Chief Executive in 2001. As well as tremendous success on the pitch during his period of office, including the success of the Ashes Test in 2013, there has also been an enormous amount of development off the pitch with Emirates Riverside hosting international cricket as well as entertainment events.
---
Ruth Robson
Ruth is Head of Marketing and Events at Durham Cathedral. She has over 17 years' experience in the cultural and heritage sectors working in New York and since 2002 in her native North East England. Prior to this she had an extensive career in broadcasting primarily at the BBC in both the UK and the USA.
---
Duncan Peake
Duncan joined Raby Estates as Chief Executive in 2017 after a successful track record developing some of the UK's foremost landed estate businesses. He is responsible for business operations across Raby landholdings in Co Durham and the Midlands including leadership of a change management programme and development of the Estate's tourism and leisure interests. Duncan was formerly CEO of the Holker Group in Cumbria and was a Director of the Cumbria LEP and Cumbria Tourism.
---
Carol Woods
Carol runs Durham Cottages a collection of three self-contained holiday cottages in Durham City, a business that has been providing quality accommodation to visitors for the last twenty five years. Carol also works as a self-employed tour manager and regularly escorts groups in the UK and Europe.
---
Stephen King
Stephen is the commercial director of Go North East and plays an active role in the regional business, culture and tourism communities. He is a director of Network Ticketing Limited, which provides integrated public transport ticketing across the region. He was recognised nationally by the Chartered Institute of Marketing as its 2018 'Marketer of the Year' and at the UK Bus Awards winning its Gold Award for 'Leadership and Inspiration' in 2017.
---
Cllr Elizabeth Scott
Elizabeth has represented the Neville's Cross Ward on the County Council since 2017 and was elected as a Parish Councillor in May 2018. Elizabeth is a Cabinet Member and is the Cabinet Portfolio Holder for Economy and Partnerships. She has lived in Durham for most of her life and lives and works on a small farm on the outskirts of Durham City with her husband and four children. She is currently a Governor at the Durham Johnston school and of St Margaret's C of E primary school. Her professional background is in economic development and regeneration and she ran her own business for 13 years. Elizabeth is passionate about Durham and wants to see the County become a better place to live and work and is keen to see the local economy thrive. She is also keen to support local organisations who are making a difference in the lives of Durham's residents and especially those who support the most vulnerable in society.
---
Amy Harhoff
Amy is the Corporate Director of Regeneration and Growth for Durham County Council, one of the largest local authorities in the UK. Responsible for the design and delivery of a transformational economic strategy and programme across the county delivery strategic investment and an ambitious policy agenda. As member of Durham County Councils senior leadership team Amy is driven to achieving more and better employment and homes across the county underpinned by a £3bn regeneration investment programme. Amy has previously held senior roles in local government in two large metropolitan authorities in the West Midlands and Sheffield City Region, passionate about the potential for growth, Amy has also held senior regional roles for Transport for the North, Sheffield City Region Combined Authority and Transport for Greater Manchester.